YOUR PATHWAY TO A CAREER IN THE
Best Cabin Crew Training & Placement Academy in Asia
Inter Excel Tourism Academy (IETA) was established in 2011, evolving from a language and training centre in 1993. Afterwards it quickly gained popularity through the birth of the first Flight Attendant Preparatory Course (FAPC) in Malaysia. In addition, we also offer European Diploma in International Travel Industry Studies. Since then, thousands of young people have been trained & placed in leading International Airlines. Currently, our program is endorsed by the local university, UTMSpace, School of Professional and Continuing Education, which will be an additional benefit for the candidates.
BE YOUR BEST, STAND OUT FROM THE REST!
Earn a high-paying salary with the top international airlines and advance your career
Train and equip yourself with best cabin crew preparatory training academy in Asia. Your desire to yield a high earning salary with top international airline is within reach through Inter-Excel, thanks to our highly engaging training programmes and world-class trainers-you will be driven to be the best!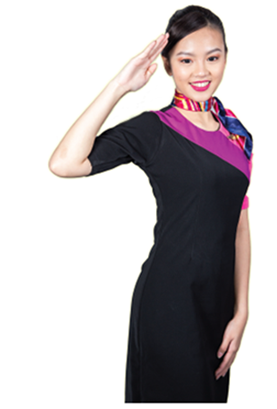 Inter-Excel has shaped me into a young professional and has equipped me with the necessary knowledge and skills for my career as a cabin crew with a top five-star airline
Rachel chia
19 year old
European Diploma in International travel industry studies
Recruited by Singapore Airlines
Request information or Apply Now
EUROPEAN DIPLOMA IN INTERNATIONAL TRAVEL INDUSTRY STUDIES
PROFESSIONAL DIPLOMA – UTM
SPACE
FLIGHT ATTENDANT PREPARATORY COURSE (FAPC)
AIRPORT GROUND
SERVICES
AIRLINE INTERVIEW
WORKSHOPS
OTHER PROGRAM/
WORKSHOPS
感谢Inter excel一年的教 导 。在那一年我学会了很多这个行业的知识,让我在我的职业生涯中更好的完成我的工作。







Wong Pei Yee
(China Southern Airlines)
I love this diploma course.... The number one question people ask me is "how do I get a job as a Flight Attendant?" the only thing I say is the #1 cabin crew Training academy _Inter excel




Elyn Ong
(Silk Air)
首先,非常感谢inter excel 每一位老师的指导。感恩老师们所教的知识都可以让我实际地运用在我的飞行生涯上,迅速成长。







Beh Jia Ai
(China Southern Airlines)
感谢inter excel给予我一个追梦的机会,也从中掌握面试的技巧才能从上千人的面试中成功被录取,让我能够完成自己的梦想。







Tan Perng Ling
(China Southern Airlines)
感谢Inter Excel让我学会了很多航空知识,在Inter Excel 学习的那一年里,我学会了待人处事的方式,也学会了随机应变。感谢老师们帮助我实现梦想,也感谢Inter Excel 让我的飞行生涯更加顺利




Jolynn Tan Yan Xi
(China Southern Airlines)
See what our students have achieved
Congratulations to our successful student, Racheal Chia from Miri, Sarawak, who completed her European Diploma giving her speech during the Graduation Day and sharing her experiences flying with Singapore Airlines.
If you have any enquiries, don't hesitate to contact us and we will get back to you shortly.